OnePlus Open has emerged as the highest selling foldable smartphone on Amazon.in on its open sale day in more than Rs 1 lakh price segment in 2023…reports Asian Lite News
OnePlus Open, the flagship foldable device from global consumer electronics brand OnePlus, has achieved robust sales across multiple channels on its open sale day, emerged as the highest-selling foldable smartphone on the first day of its sale, the company said on Wednesday.
OnePlus Open became the highest selling foldable smartphone device on the first day of sale at Reliance Digital.
Furthermore, OnePlus Open has emerged as the highest selling foldable smartphone on Amazon.in on its open sale day in more than Rs 1 lakh price segment in 2023.
"With the launch of the OnePlus Open, we once again embraced our 'Never Settle' spirit, while challenging the industry conventions. Bringing in a fresh foldable form factor, the OnePlus Open features a modern elegant standout design, dual ProXDR displays, multi-window efficiency with Open Canvas, and much more," a company spokesperson told IANS.
"We are confident that the OnePlus Open will continue to exceed the premium expectations of our India community, bringing unparalleled hardware and software features, along with top-notch user experience," the spokesperson added.
OnePlus Open has been certified for reliable folding by international certification institute in TUV Rheinland where it was put through extreme environmental tests and 1,000,000 test-folds that amounts to way more than 100 folds per day, lasting for over 10 years!
It means it can be opened 1 million times at ease sans any issue. The key to this exceptional longevity is the single-spine hinge architecture.
The company said that it has witnessed exceptional performance so far, leading it to become the fastest-growing smartphone brand in the first half of 2023, with YoY growth exceeding 70 per cent (according to a recent IDC report).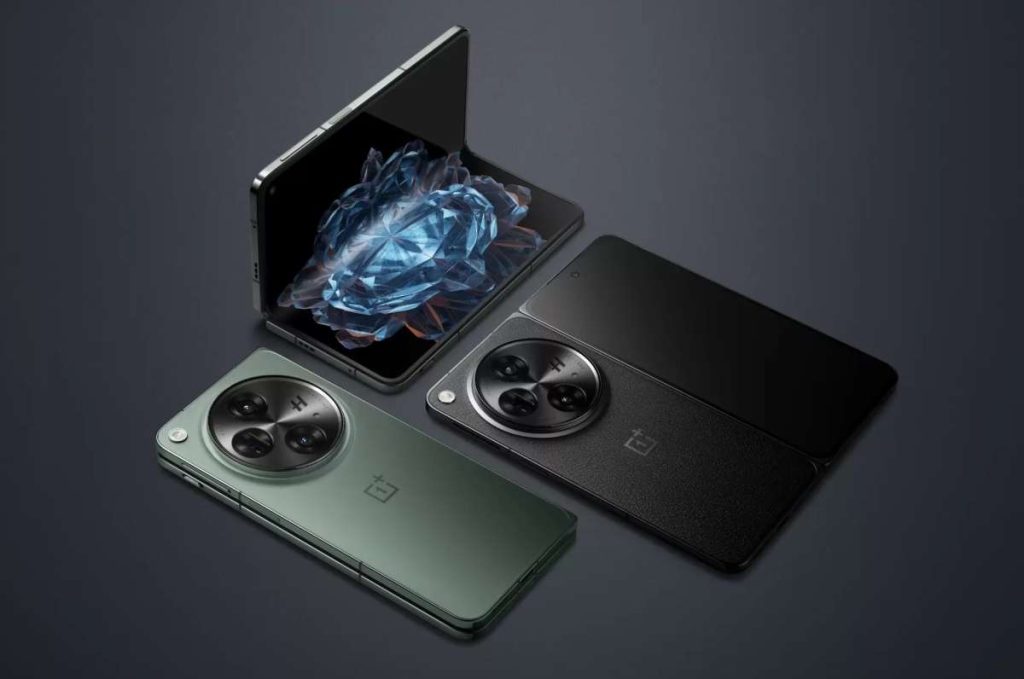 "Our smartphones continue to receive very positive response from our customers. We emerged as the market leader in $400-$600 (mid to high-end) price segment in India during H1 2023, commanding a substantial 40.6 per cent share in terms of shipments," said the company.
The flagship devices, OnePlus 11 and OnePlus 11R, jointly led the mid to high-end price segment ($400-$600) in H1 2023, accounting for a quarter of shipments in the Indian market for this segment, according to the IDC report.
"Our growth is backed by our sales and validated by industry reports which show progress and dedication to our customers. We also ventured into the tablet category this year, and emerged among the top three brands in the tablet market in mid premium segment for Q2 2023," said OnePlus.
OnePlus Pad has also captured 34.5 per cent of shipments in the mid-premium ($350-$400) price segment (excluding GST) in the Indian tablet market during Q2 2023.
"We hope to continue witnessing this positive growth. And we remain committed to the India market by continuing to bring in the best of our OnePlus technology to our India community," the company noted.
OnePlus said that it has always listened to the community and their feedback on our products.
"We strive to deliver our promise to provide high-quality products with incredible performance and burdenless user experience to our community. We will continue to diversify and invest in the expansion of our product portfolio to meet the diverse needs of our users," the company added.