With the culmination of a year of celebration along with a growing community of viewers across the globe, Sajda Festival Season 3 dovetails Azadi Ka Amrit mahotasav (India@75) celebration in its offline segment to be held soon…reports Asian Lite News
The first offline and culminating set of 2 exciting events of Sajda Festival Season 3 on 17 August 2022 and 27 August will be nothing short of magic. The Manchester-headquartered festival presents an unabashed tribute to auteur Bharat Ratna Satyajit Ray and sitarist Ustad Vilayat Khan. The award-winning music of Ray's acclaimed movie Jalsaghar represents the convergence of the paths of these two artistic geniuses. It is also the appropriate backdrop to enthrall and inform audiences on the marriage of the visual and music art forms.
Amish Tripathi, renowned author, diplomat at the Indian High Commission UK and dynamic director of the Nehru Centre will be present to address the audience. Our musicians for the evening, Ustad Mehboob Nadeem on the sitar, and Shri Saleel Tambe on the tabla will set the tone for a rousing tribute to Ray and Khan. The newly done-up Nehru Centre auditorium can accommodate 200 music-goers. It is expected that it will be a full house with connoisseurs of art and music set to enjoy the ambience of the Centre.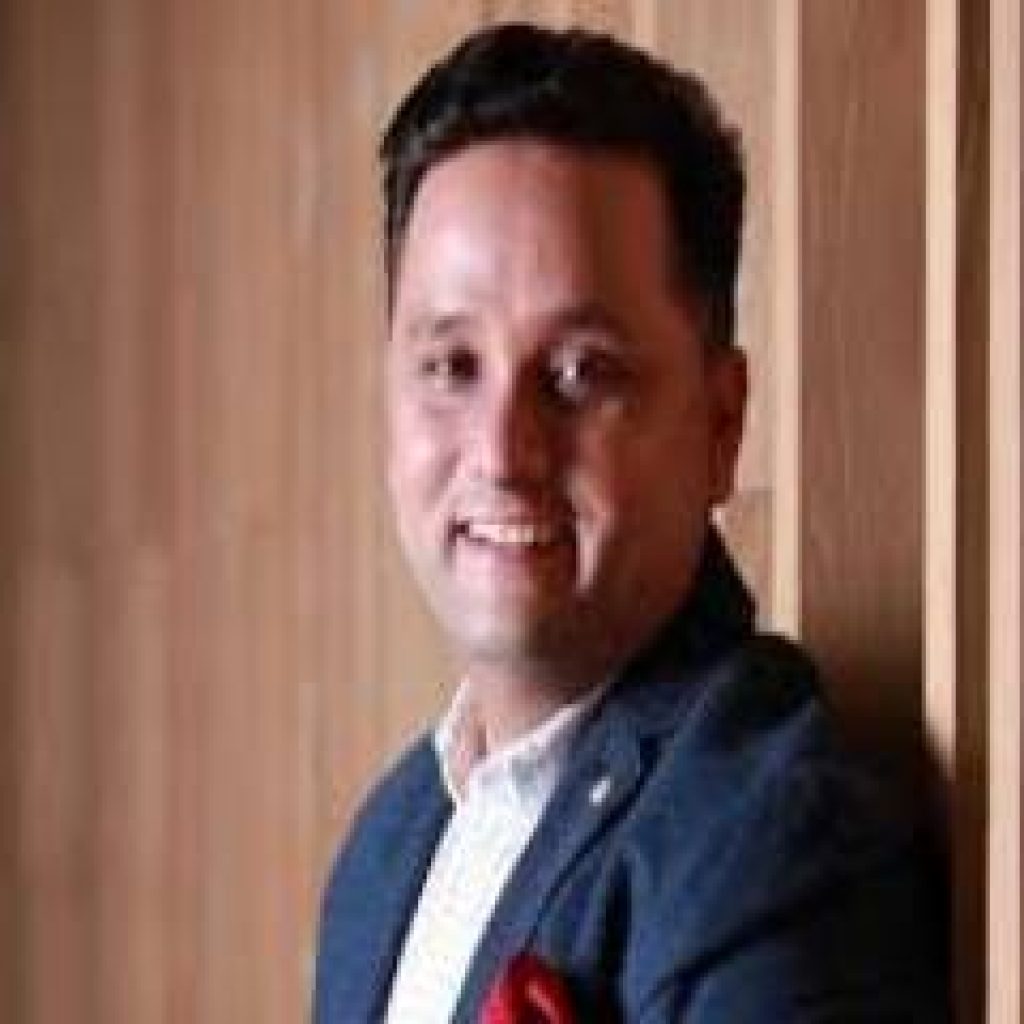 On Saturday 27 August, the movie itself namely Jalsaghar (or its English-moniker, The Music Room) will be shown is a fitting finale to the Sajda Festival Season 3. The screening of this award-winning Bengali film with Subtitles will start at 3 pm at the Carlton Club Manchester. Tickets will be available on Eventbrite (https://www.eventbrite.co.uk/e/sajda-season-3-grand-finale-tickets-388609249727) and at the door of the venue. This critically acclaimed visual feast is a tribute to filmmaker and Renaissance genius, Satyajit Ray. The significance of Jalsaghar is timeless; the unprecedented time we live in is a testament of the enduring nature of the film's plot. The use of music, visually appealing sets that keep the authentic feel, free of any frivolity mark Ray's artistic vision.
Presented by the State Bank of India, UK, and Nehru Centre London (cultural wing of Indian High Commission, UK) as its cultural partner, Sajda Festival has always strived to bring top notch curated content, whilst staying editorially independent, multicultural, and inclusive. Despite the headwinds caused by the pandemic and resulting downturn, Sajda went ahead with Season 3. The entire festival was offered in an online FB Live format and free of cost to thousands of music lovers all over the world. Like minded individuals and corporates supported the festival to make it sustainable.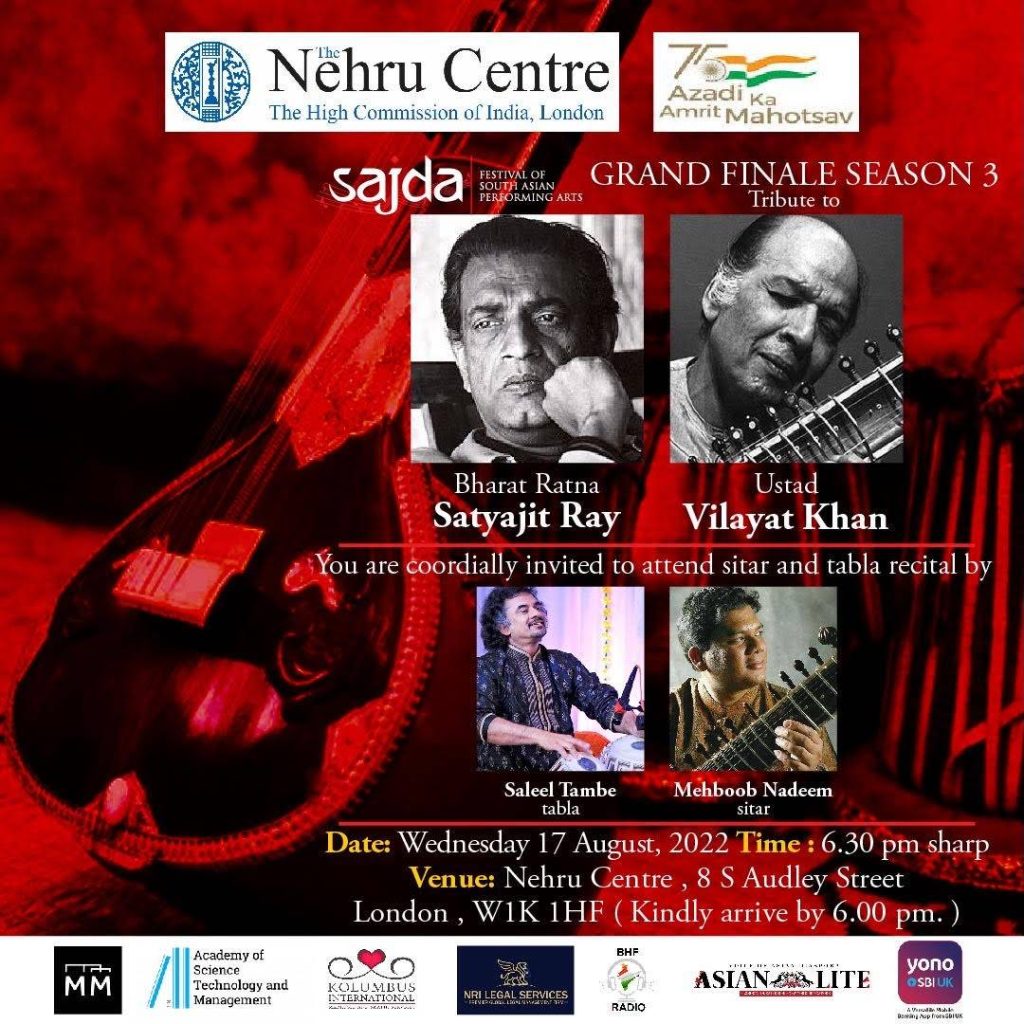 Season 3 was globally launched on 18th July 2021 and inaugurated by multi-faceted singer Gayatri Asokan who paid a tribute to ghazal maestro Mehdi Hasan. This edition was enlivened by a powerhouse performance of Pt Jayateerth Mevundi. He sang in homage to Bharat Ratna Awardee, Pt Bhimsen Joshi, as part of the latter's centenary celebration. Mevundi is a leading light of the Kirana Gharana and is a seasoned staple on the Indian classical music circuit.
''SAJDA draws lot of interest and having a reputation among connoisseurs, discerning audiences and the popular folk the festival being offered engaged them from the comfort of their homes and now offline,'' said Rahul Laud, Curator of the festival. Laud further added that the Online and Offline Season 3 reiterates SAJDA's philosophy to entertain, educate and pay tribute to different performing arts and genres and artistes. Laud assured that Sajda's aim to pay tribute to Unsung Heroes from different genres, dying art forms and musical instruments which are seldom played or not heard will continue.
Season 3 scored several firsts. It entertained music enthusiasts, young and old, British and international, on our Facebook pages. Sajda also launched its Youtube channel (https://www.youtube.com/channel/UCeAfIMGGVs557epiL-dAhdg) and had its first Instalive interview with renowned young artiste and Geek Gayak, Sandeep Ranade. The festival won an EFFE label from the European Festivals Finder website (https://www.festivalsfinder.eu/festivals/season-3-sajda-festival-uk).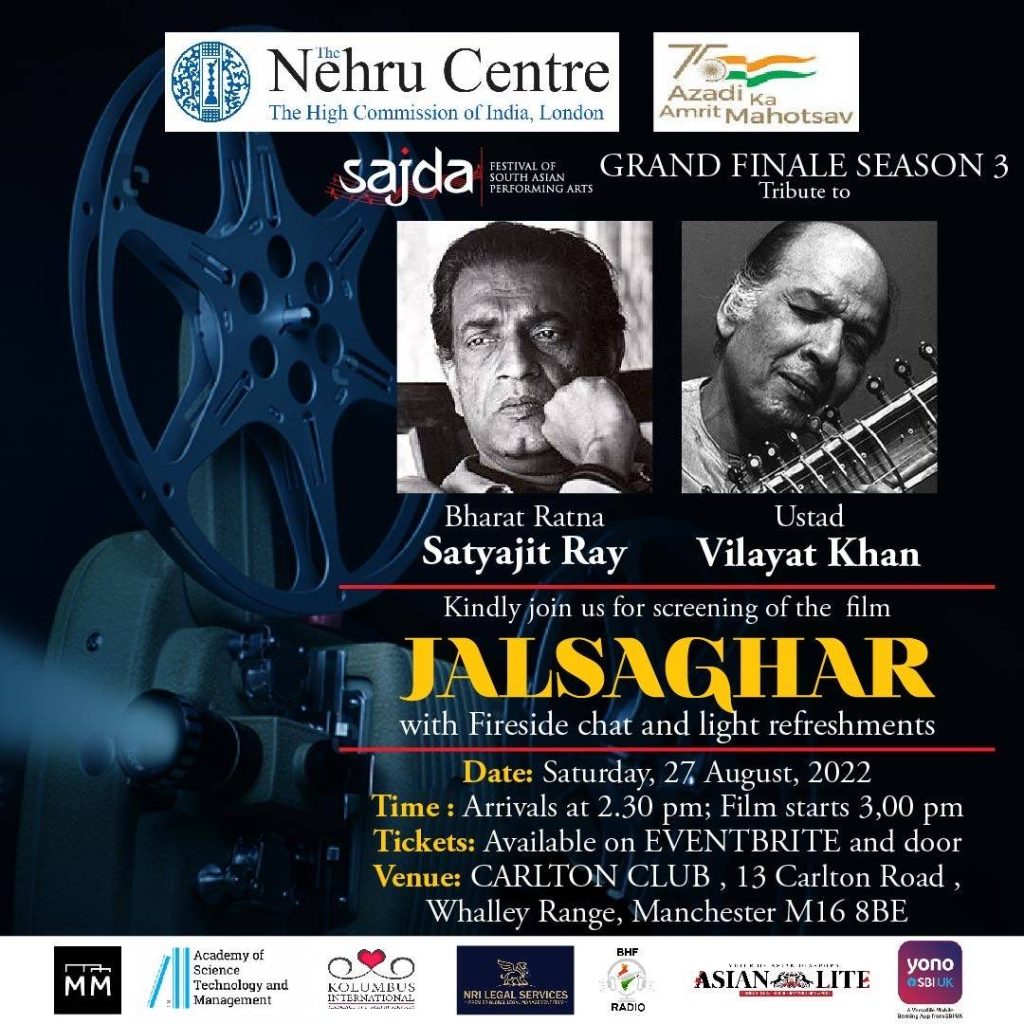 The festival had unparalleled support this year. Along with SBI (main sponsor), several luminaries acted as patrons for Season 3. Esme Ward, director of the Manchester Museum, Craig Pruess, famed sitarist and music director, Pt Ronu Majumdar (flautist), Bhawani Singh Shekawat (head, Akshayapatra UK) were advocates for Sajda's festival format and its contribution to the arts. International ambassadors such as famed tabla player Saleel Tambe , singer Nihira Joshi Deshpande, Ani Kaprekar, Geetha Balsara and Anandi Iyer lent their weight to the events.
Sponsors include NRI Legal Services, Advanced Science and Technology Management, Kolumbus International, Sri Sri Tatva and Community and media partners include Asian Lite International HAP, Global Indian News Stories, Radio Masti Singapore , BHF Radio.
For further information visit the official Festival website for all event related updates- www.sajdafestival.com
ALSO READ-Sajda Fest UK presents vocalist Pt Jayateerth Mevundi to pay homage to Pt Bhimsen Joshi