Dubai-based Danube Properties unveils the region's first Fashion TV-branded 65-floor residential tower with 700+ apartments…reports Asian Lite News
Dubai-based Danube Properties opened another chapter in the realty sector in the region. At a crowded they unveiled Fashionz, a luxurious residential tower featuring 700+ apartments spread over 65 floors. Each apartment is designed to embody the sophistication and glamour associated with the extravagant FashionTV brand.
"Fashionz is Danube's commitment to affordable luxury for the residents of Dubai with apartments starting at Dh 850,000," said Rizwan Sajan, Founder and Chairman of Danube Properties
"We are thrilled to collaborate with FashionTV for Fashionz," he added. "We wanted to bring glamour and luxury fashion into real estate. After all our homes are an extension of who we are and where and how we live should reflect our lifestyles too. We wanted to offer this aspirational glamour to our buyers who are fond of all things luxurious but also affordable. The worldwide recognition and appeal of FashionTV will complement Danube Properties' vision to establish an ultra-fashionable residential tower that will stand out on its own and be a remarkable addition to the iconic Dubai skyline."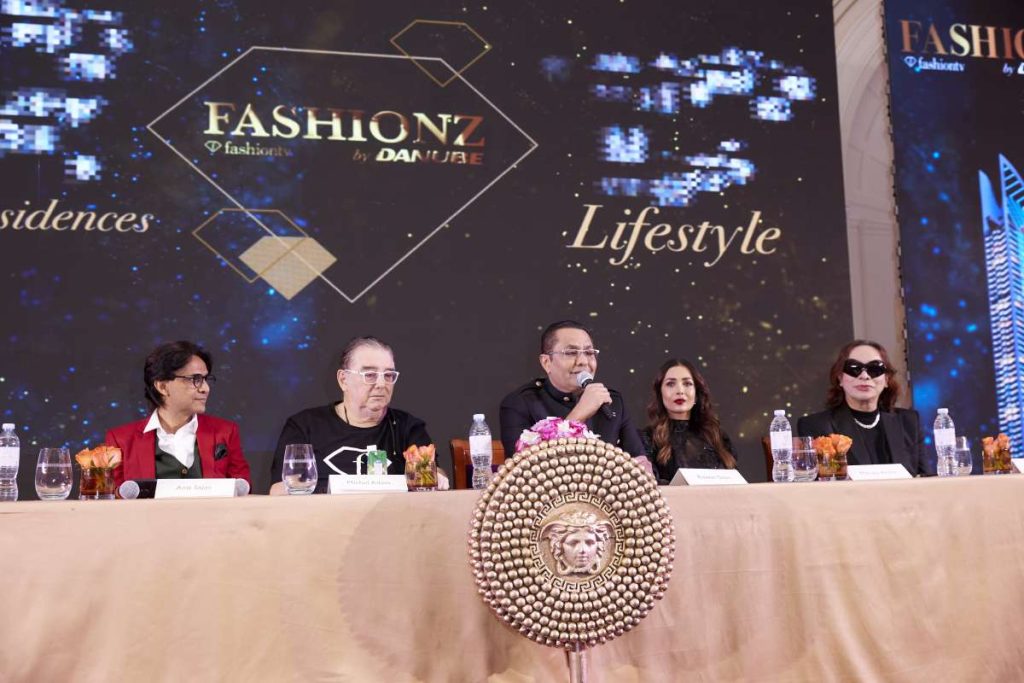 Michel Adam, Founder of FashionTV, said: "I am thrilled to see FashionTV partnering with Danube Properties to create Fashionz in Dubai. I believe this project will perfectly reflect our brand's values and aesthetics. I can't wait to see the final result and invite everyone to join our upcoming launch party, a true FashionTV-style celebration!"
"Partnering with Danube Properties to create Fashionz has been a natural fit for us," said FashionTV CEO, Maximilian Dennis Edelweiss. "Our brand is all about luxury, elegance, and beauty, and we believe that Fashionz will embody those qualities, creating a truly unique living experience for our residents.
"Danube Properties has always been committed to designing homes that inspire and delight its customers. We are confident that Fashionz will surpass the expectations of our valued buyers, as it reflects our unwavering dedication to excellence," said Anis Sajan, Vice Chairman, Danube Group, Dubai.
Fashionz will be located in Jumeirah Village Triangle and is poised to become a highly sought-after address for discerning buyers seeking a lavish lifestyle in Dubai. This iconic tower is designed to cater to a diverse, international clientele who value opulence and the inimitable FashionTV brand.
Fashionz by Danube and FashionTV will feature world-class amenities, including a FashionTV gym, a FashionTV rooftop bar with a swimming pool, FashionTV restaurants, and FashionTV cafes, to cater to the needs of the residents. Fashionz will have over 40 facilities and amenities like never before including a Zumba and dance studio, meditation zone, trampoline park, fashion ramp, padel court, gazebo, skating rink, outdoor chess, fashion school, outdoor cinema, table tennis, a cigar room, a Japanese garden, a business center with meeting space, a doctor on call, and a snooker zone among others.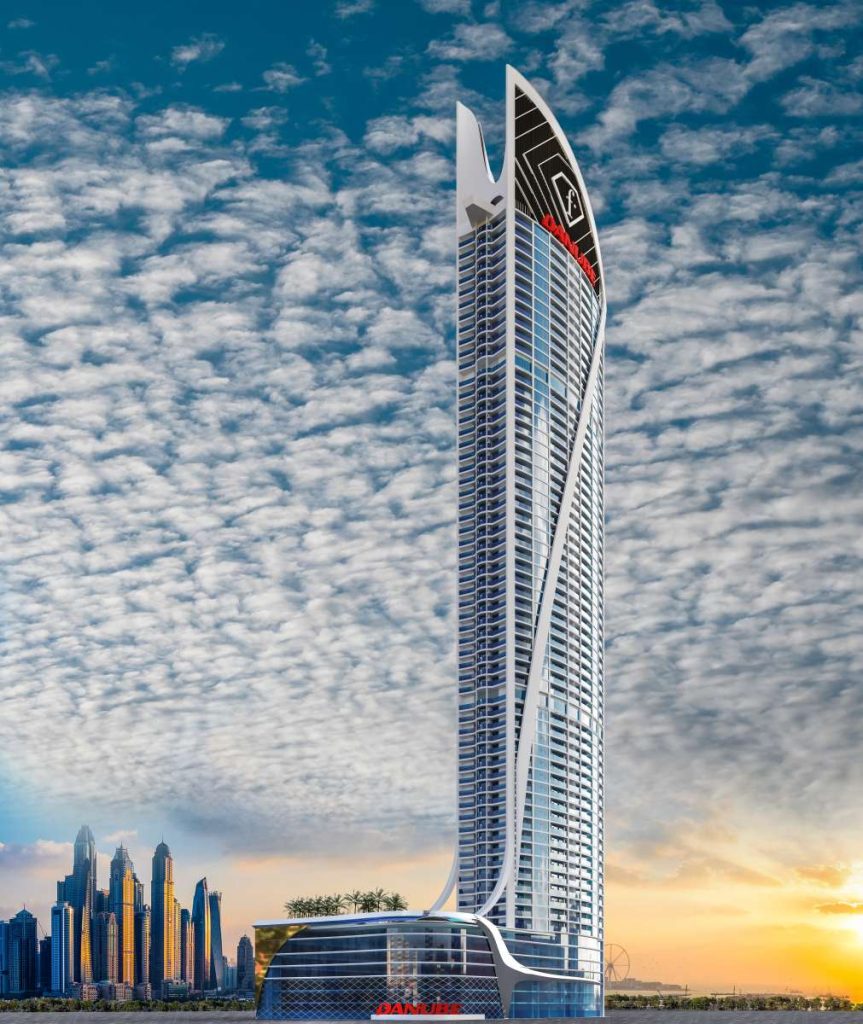 Danube Properties, the fastest-growing real estate developer in the UAE, sold out Viewz – the Dh2.05 billion project with Aston Martin furnishings in January. This is the second project in one year where "luxury meets affordability".
Danube Properties launched five projects last year – Pearlz, Gemz, Opalz, Petalz, and Elitz – with 2,099 residential units with a development value exceeding Dh2.05 billion, and sold out all of them due to high demand for affordable luxury properties in Dubai. With Fashionz, Danube Properties' current development portfolio includes 22 projects and 10,713 units.
Most Bollywood stars already consider Dubai as their second home. They remain interested in purchasing properties from the Danube Properties to permanently relocate to the emirate. Danube Properties' head office had already been visited by a number of celebrities, including Kartik Aryan, Sanjay Dutta, Govinda, Ankit Tiwari, Meet Bros, Kiku Sharda, and Sunny Leone, among others.

Investing with Danube Properties also increases your chance of a 10-year Golden Visa – especially for those homeowners who qualify as per the investment criteria which is also subject to government approval.
Danube Properties Dubai currently has a development portfolio of 9,923 units, with a combined value exceeding Dh8.75 billion. It has so far delivered 4,555 units with a combined sales value of Dh3.50 billion and 1308 units will be delivered in 2023.
Danube Properties made its foray into the real estate market in June 2014, by launching the Dh500 million 171 townhouses at Al Furjan. Since then, it has continued to expand its development portfolio by launching Glitz Residence I, II, III, Starz, Glamz, Miraclz, Resortz, Bayz, Jewelz, Elz, Lawnz, Wavez, Olivz, Skyz, Pearlz, Gemz, Opalz, Petalz, Elitz, and Viewz projects.
Danube Properties is a part of the Danube Group, which has been instrumental in building the foundation of Dubai since 1993.