Data from Bumble, the women-first dating app, shows that 'Gardening' is one of the top 5 'Staying In' interest badges added to Bumble profiles in India last month…reports Asian Lite News
Have you ever been attracted to someone's profile on Bumble because they had some thriving houseplants in their photos? Millennials may have been drawn to fostering the green thumb for a while, however now it's Gen Z in India who are leaning more toward greenery. Post-pandemic, a rising number of single Indians are looking to date someone who shares their interest and love of houseplants.

As per Bumble's recent study, 46 per cent of single Indians feel if their date or prospective partner has house plants it makes them more interesting to talk to. In fact, 81 per cent of single Indians would consider owning and caring for a plant together, irrespective of if they live separately or together.

Data from Bumble, the women-first dating app, shows that 'Gardening' is one of the top 5 'Staying In' interest badges added to Bumble profiles in India last month.

Speaking on this new trend, Samarpita Samaddar, India's Communications Director, Bumble shares, "Growing and taking care of plants together, that sense of responsibility, the joy we feel as they grow and thrive, is uniquely healthy for relationships as well as our mental well-being. One of the positive new dating trends is 'plant parenthood' which is gaining popularity in India as people are making more values-driven dating decisions amidst conversations around climate and nature now being more prevalent among GenZ and Millennials.

Bumble's Interest Badges are a quick way to let people know what's most important to you. By adding the 'Gardening' or 'Environmentalism' Interest Badge within the app, you can highlight your preferences and connect with someone who shares your passion and interests!" she adds.

Clearly, plants mean more to people than just decoration. But what makes plant lovers attractive? What does that gorgeous fiddle leaf fig in the corner of your living room say about your relationship?

Take a look at some quick tips by Bumble's Relationship Expert, Shahzeen Shivdasani, on how plant parenthood can help blossom your relationship:

Nurture through nature: Taking care of plants together can foster a deeper connection. Sometimes we get wrapped up in the routine of a relationship that we forget to spend quality time with each other. From watering, pruning, repotting, and everything else in between, caring for plants together is a great way to ensure that you are nurturing the relationship and spending quality time with each other.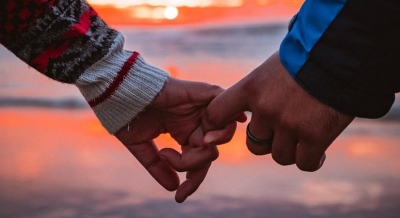 Figuring it out together: Climbers find their way as they grow and look for solutions if they hit a roadblock. Whether it's a drooping, yellow plant, or a change in your communication style, plant parents can get to the heart of the matter and find a solution to get back on track to being healthy again.

Let nature take its course: Owning and caring for plants can be a very calming experience for some, however, it's important to remember that you can't forcibly accelerate the growth of anything or anyone. New leaves sometimes grow slowly, just like relationships, so give yours the time and care that it needs.

The green rule: Just like you would look up what each plant needs to thrive, it is important we do the same with our relationships. Listen, discuss, and understand each other's needs and desires to build a healthy relationship.