Celebrate the nostalgia of childhood by preparing a delightful array of mouth-watering recipes together. Indulge in culinary delights and create lasting memories with your children this Children's Day. Whether it's traditional sweets, savory snacks, or fusion delights, embark on a culinary journey that will make this occasion a memorable feast for everyone.
Take this opportunity to bond with your siblings, share stories, and create new memories while enjoying the process of cooking and savoring delicious dishes. Let the aroma of spices and the laughter of shared moments fill your home, celebrating the special connection between siblings and the magic of childhood on these special days.
Masala Paneer Quesadillas: Indian-spiced paneer and vegetables in quesadillas, cooked quickly in the microwave for a flavorful fusion.
Ingredients:
200g paneer (cottage cheese), crumbled or diced
1 small onion, finely chopped
1 small tomato, finely chopped
1/2 teaspoon cumin seeds
1/2 teaspoon red chili powder
1/2 teaspoon garam masala
1/2 teaspoon turmeric powder
Salt to taste
Cooking oil
4 small tortillas
1 cup shredded cheese (cheddar or mozzarella)
Instructions:
In a microwave-safe bowl, heat a tablespoon of cooking oil and cumin seeds in your Voltas Beko microwave for 30 seconds to allow itto sizzle. At this the mixture will turnaromatic.
Add the finely chopped onions and microwave for 2-3 minutes, or until the onions turn translucent.
Add the chopped tomatoes, red chili powder, garam masala, turmeric powder, and salt (to taste) to the bowl. Mix well and microwave for an additional 3-4 minutes, or until the tomatoes are soft and the mixture thickens. The Digital Display in the Voltas Beko microwave helps you to keep an eye on the mixture so you can ensure that it is being cooked perfectly.
Add the crumbled or diced paneer to the bowl and mix it with the masala. Microwave for an additional 2-3 minutes until the paneer is heated through and well coated with the spices. Adjust salt and spices to taste.
Place a tortilla on a microwave-safe plate and spread a portion of the masala paneer filling evenly over one-half of the tortilla.
Sprinkle a generous amount of shredded cheese on top of the masala paneer filling.
Fold the tortilla in half to cover the filling, creating a semi-circular shape.
Microwave the quesadilla on high power for about 1-2 minutes, or until the cheese melts and the tortilla becomes slightly crispy.
Carefully remove the quesadilla from the microwave, let it cool for a moment, and then use a knife or pizza cutter to slice it into wedges.
Repeat the process for the remaining tortillas and filling.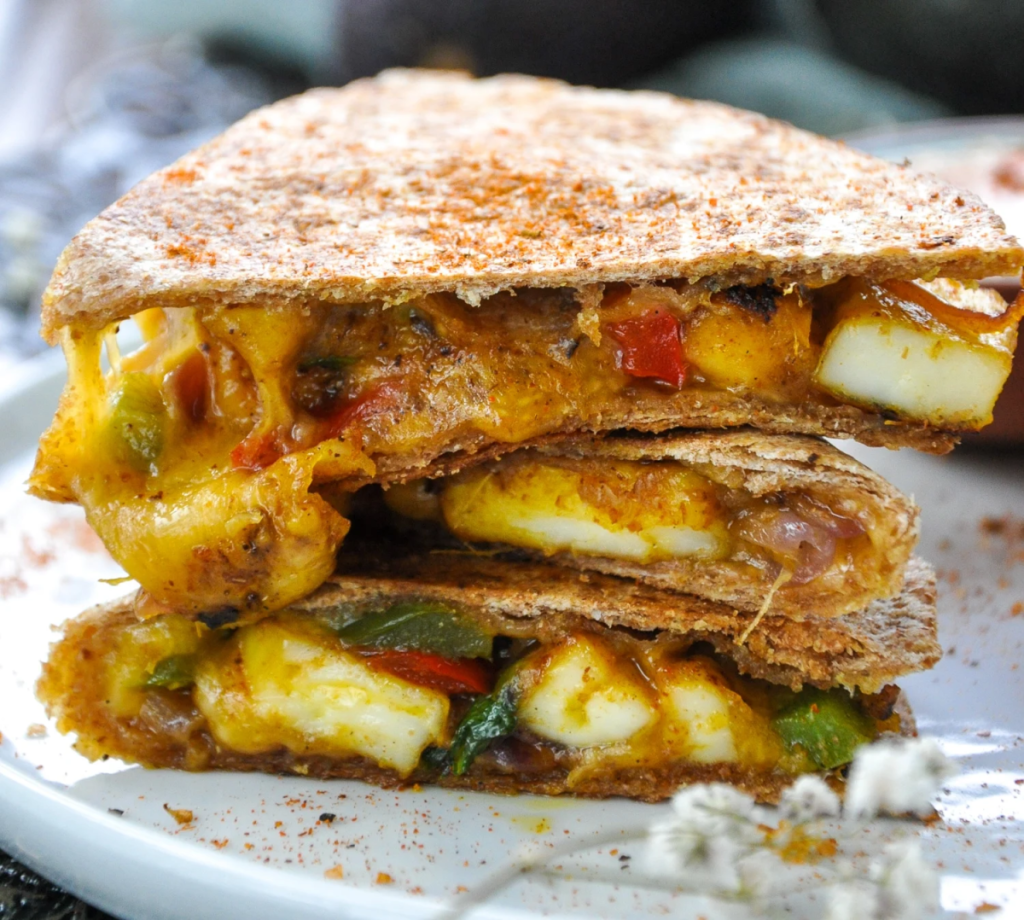 Rasmalai Cheesecake: A combination ofthe creamy richness of cheesecake with the aromatic flavours of cardamom and saffron-infused rasmalai.
Ingredients:
200 grams rasmalai (store-bought or homemade), drained and squeezed
200 grams cream cheese, softened
1/2 cup condensed milk
1/2 cup heavy cream
1/2 teaspoon cardamom powder
A pinch of saffron strands
1 cup crushed digestive biscuits
4 tablespoons melted butter
Instructions:
In a mixing bowl, combine the crushed digestive biscuits and melted butter. Mix well until the crumbs are evenly coated.
Press the biscuit mixture into the bottom of a greased springform pan to create the crust.
In a separate bowl, beat the softened cream cheese until smooth and creamy.
Add condensed milk, heavy cream, cardamom powder, and saffron strands. Mix well until all the ingredients are well combined.
Gently fold in the drained and squeezed rasmalai pieces into the cream cheese mixture.
Pour the rasmalai-infused cream cheese mixture over the prepared crust in the springform pan.
Smooth the top with a spatula and place it in the Voltas Beko refrigerator for at least 4-6 hours. The NeoFrost™ Dual Cooling technology keeps the natural goodness intact.
Once set, carefully remove the cheesecake from the springform pan and transfer it to a serving platter.
Garnish with extra rasmalai pieces and a sprinkle of saffron strands, if desired.
Slice and serve chilled, savouring eachbite of this delightful Rasmalai Cheesecake.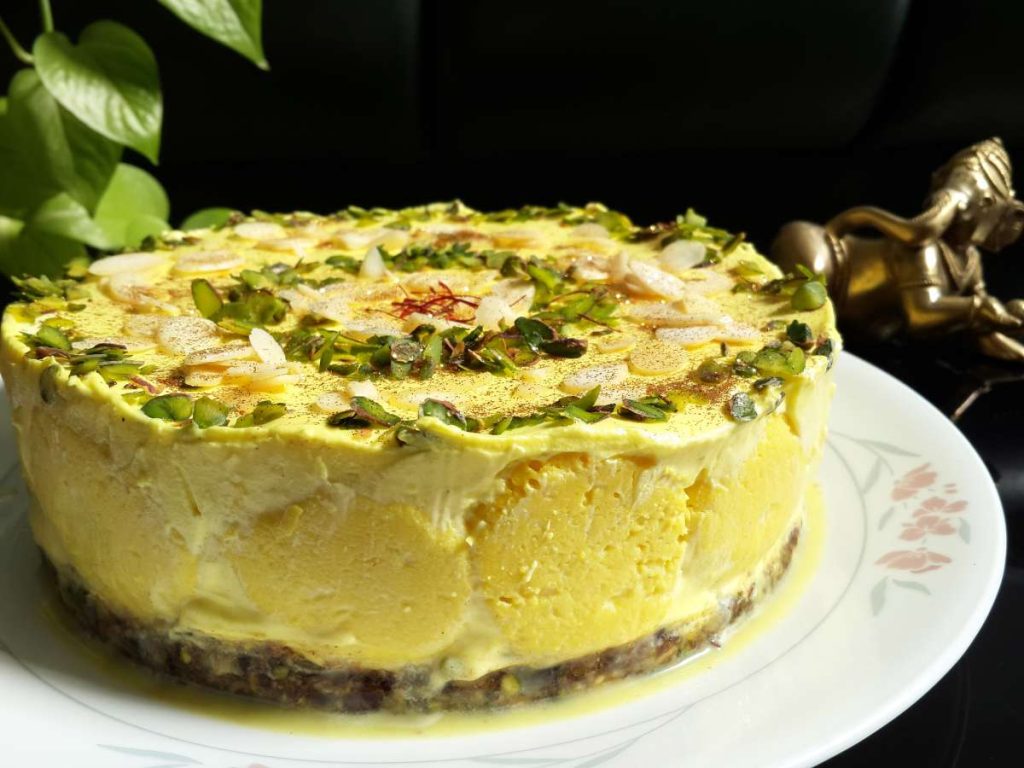 Kebab-Stuffed Pita Pockets: Vegetarian kebabs stuffed inside pita pockets for a handheld, microwaveable fusion meal.
Ingredients:
4 pita bread pockets
1 cup mixed vegetables (such as bell peppers, onions, carrots), finely chopped
1/2 cup boiled and mashed potatoes
1/4 cup bread crumbs
1 teaspoon ginger-garlic paste
1 teaspoon garam masala
1/2 teaspoon cumin powder
1/2 teaspoon coriander powder
Salt to taste
Fresh coriander leaves, chopped
Tzatziki sauce or any desired sauce for serving
Instructions:
In a microwave-safe bowl, combine the mixed vegetables, mashed potatoes, bread crumbs, ginger-garlic paste, garam masala, cumin powder, coriander powder, salt, and fresh coriander leaves. Mix well to form a uniform mixture.
Place the vegetable mixture in your Voltas Beko microwave on high for 3-4 minutes, or until the vegetables are cooked and the flavors are well combined. The Auto Cooking feature in the Voltas Beko microwave ensures that your food is cooked with the touch of a button.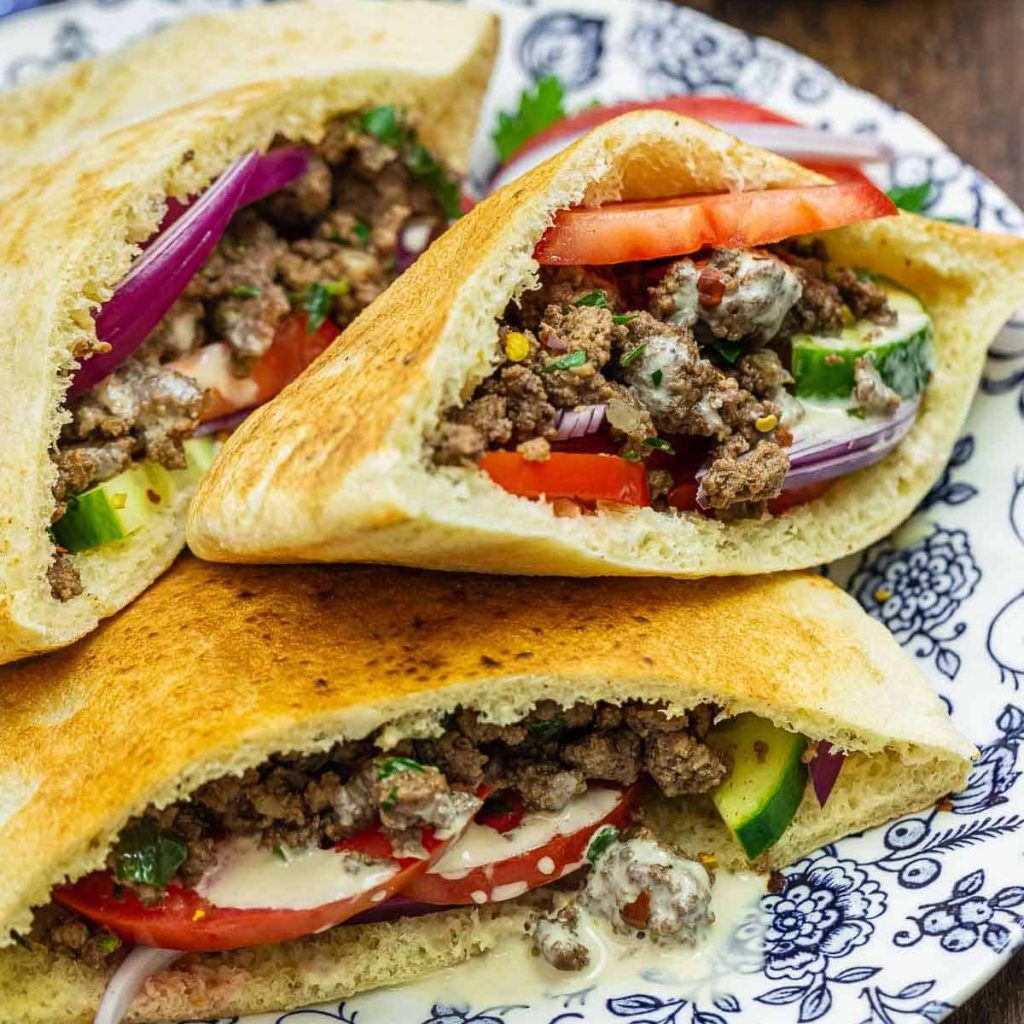 While the mixture is still warm, carefully open each pita pocket and stuff them generously with the vegetable mixture.
Place the stuffed pita pockets on a microwave-safe plate and microwave on high for 1-2 minutes, or until the pita bread is warm and soft.
Serve the Veg Kebab-Stuffed Pita Pockets with a side of tzatziki sauce or any desired sauce for dipping.
Enjoy these flavourful and convenient pita pockets as a quick and satisfying meal.