Kinara, meaning by the lake, is a modern expression of traditional Indian cuisine. Described as a 'homage to the Indian kitchen', it was inspired by the raw beauty of home cooking, from the richly diverse regions of India and South Asia. A feature by FnB columnist Riccha Grrover for Asian Lite International.
The restaurant's plush interior design offers a journey of the senses from the moment of one's arrival. Elegant, oversized spice displays adorn the entrance creating enticing aromas, as guests move throughout the space. The spice market experience provides guests with the opportunity to learn about the different culinary functions and health benefits of each ingredient used.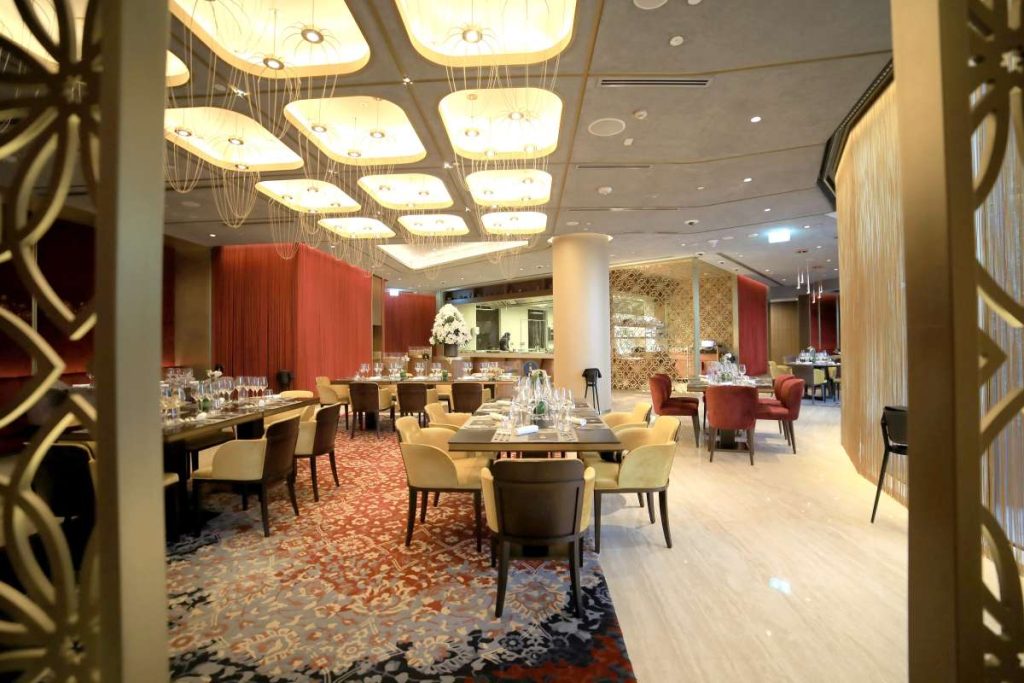 Views into the kitchen further entice guest's senses, creating a visual connection between the menu and its preparation, culminating in a beautiful open kitchen. A magnificent outdoor terrace offers al fresco dining and vistas across the lake and lush golf course with a stunning fire feature taking centre stage.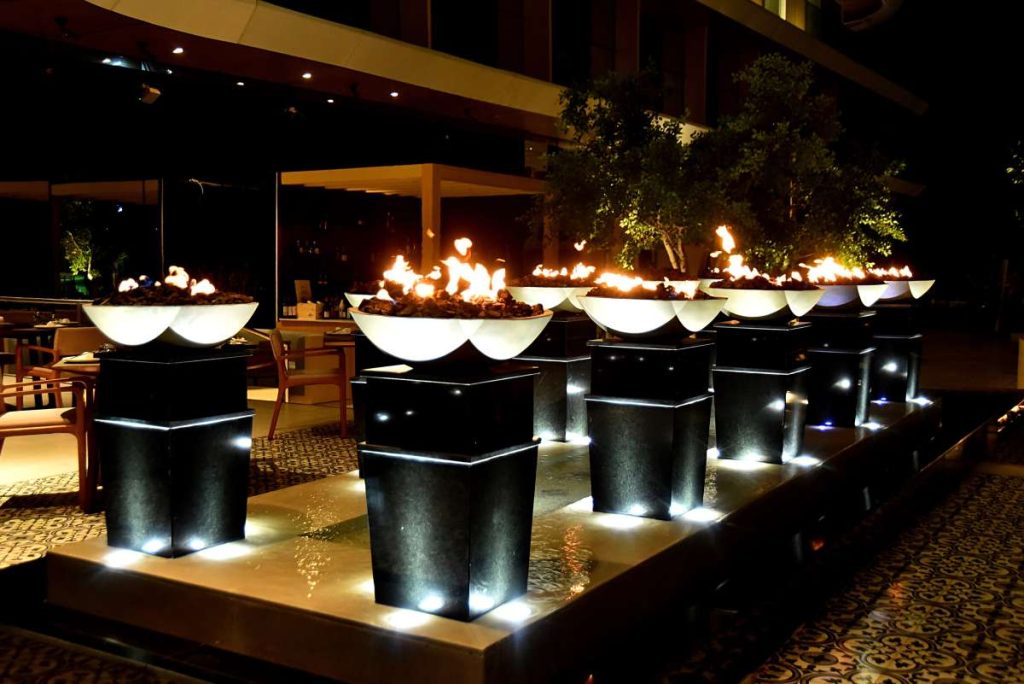 Creating a fluent journey, guests of Kinara by Vikas Khanna can simultaneously interact and connect with Indian cuisine and culture during their experience. The vibe and ambiance at the restaurant is decadent and the service is impressively attentive. Every dish is a work of culinary art and the presentation is top-notch.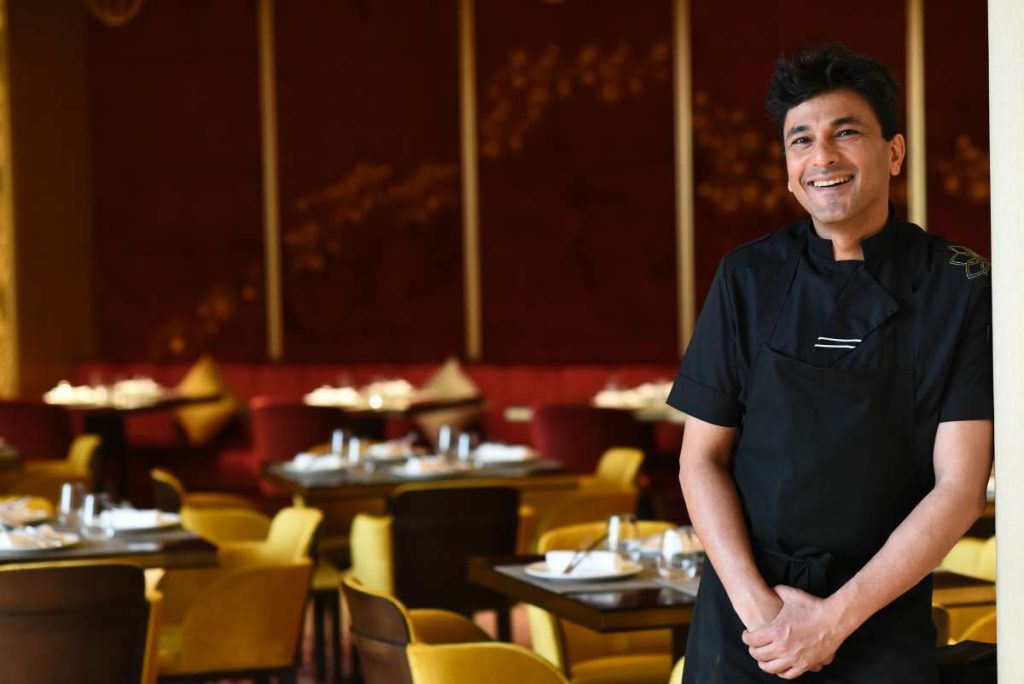 Growing up in a military family in India, Chef de Cuisine Ashish Kumar experienced life across many different parts of the country as his father was posted to various locations with the national army. This helped Ashish develop a profound understanding of the diversity of regional Indian cuisine and a hunger for international culinary exploration. Coming from a family of accomplished cooks, his mother famously began a tradition of mastering the signature cuisine of each area the family were posted to. And thus a lifelong zest and curiosity for culinary endeavors was born for Ashish.
Chef Ashish began his formal training with Bachelor of Science in Hospitality and Hotel Administration from the Institute of Hotel Management in Bangalore. His first restaurant experience was in 2006 in the Westview Bar and Grill, in Kolkata, West Bengal and from then he experienced rapid growth in chef positions at 5 star luxury hotels across Mumbai, New Delhi, Agra and Bangalore, before moving to Abu Dhabi in 2014 to become an Etihad Airways In-Flight Chef. This was a momentous role for Ashish, who went on to win the Master In-Flight Chef award for the Year 2014.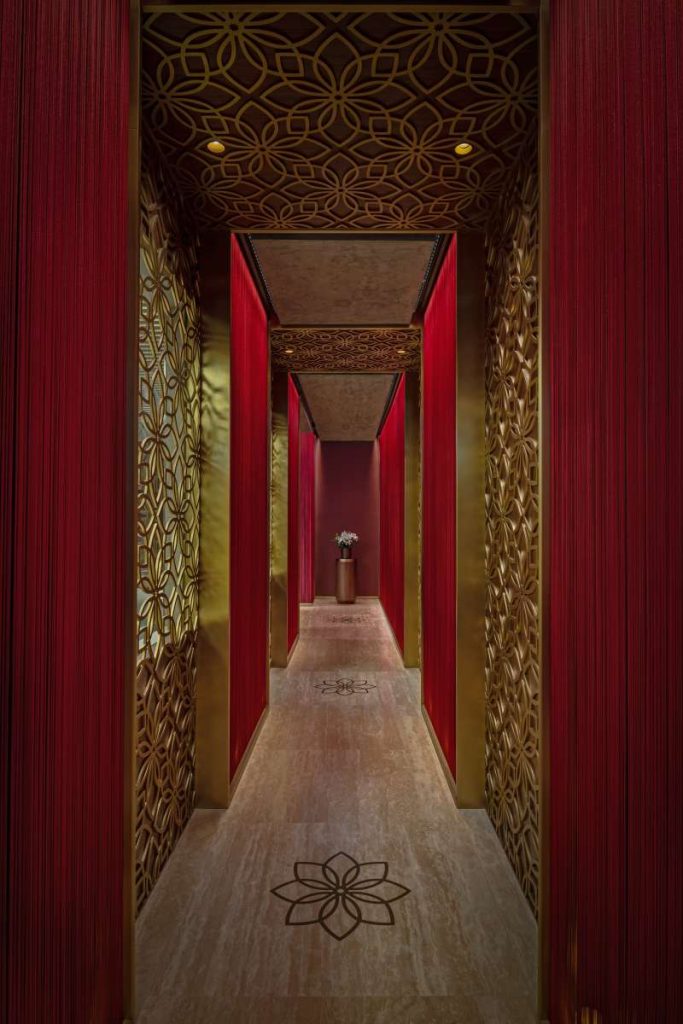 Ashish soon began to garner significant exposure with chefs of note and in 2015 was appointed as Chef de Cuisine for Atul Kochhar's Benares in Madrid. Serving acclaimed modern Indian cuisine in the heart of Chamberí, Ashish managed a multicultural team and had the opportunity to work under British Indian Chef Atul Kochhar of multiple Michelin Star fame.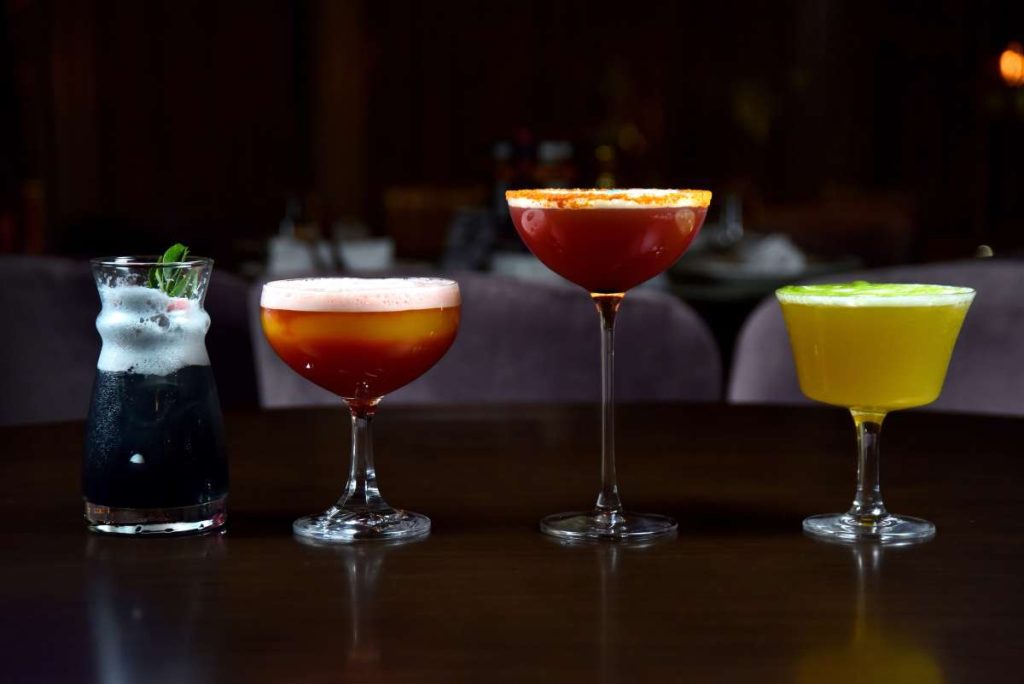 Announced as Chef de Cuisine of Kinara by Vikas Khanna in early 2019, Chef Ashish has already gathered widespread acclaim and award nominations for the new restaurant, bringing his wealth of experience and personal flair to the kitchen.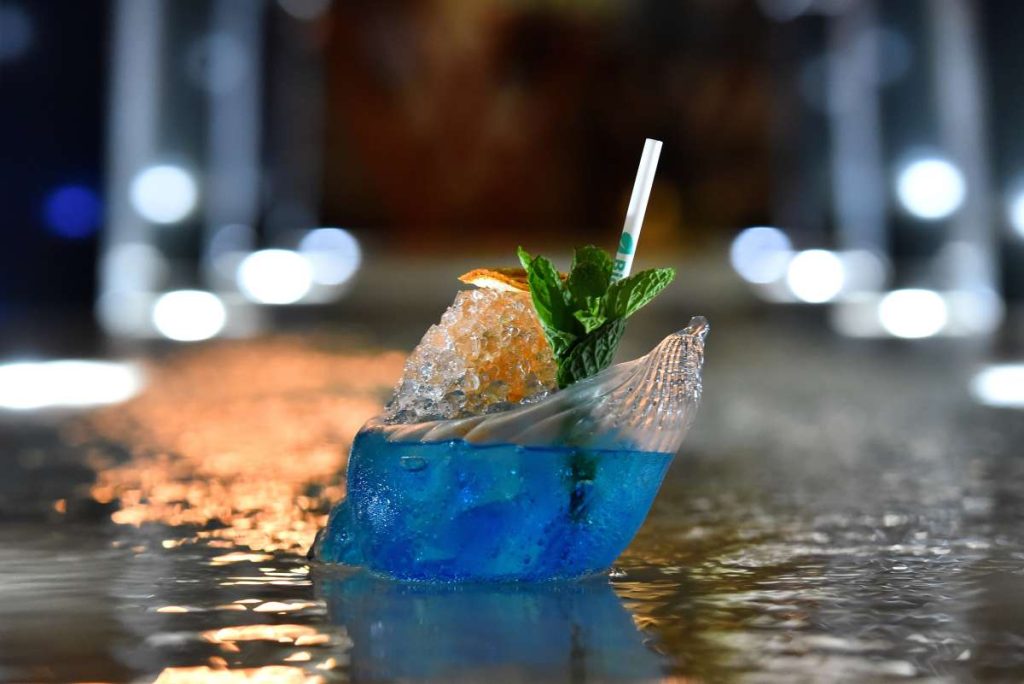 As Vikas Khanna's chosen protégé, Ashish leads a team of eleven chefs in the 180-seat restaurant to introduce a journey of the senses and a vibrant, modern exploration of traditional Indian cuisine. Ashish was also awarded as "Rising Star Chef of the Year 2021" by Hozpitality Awards UAE.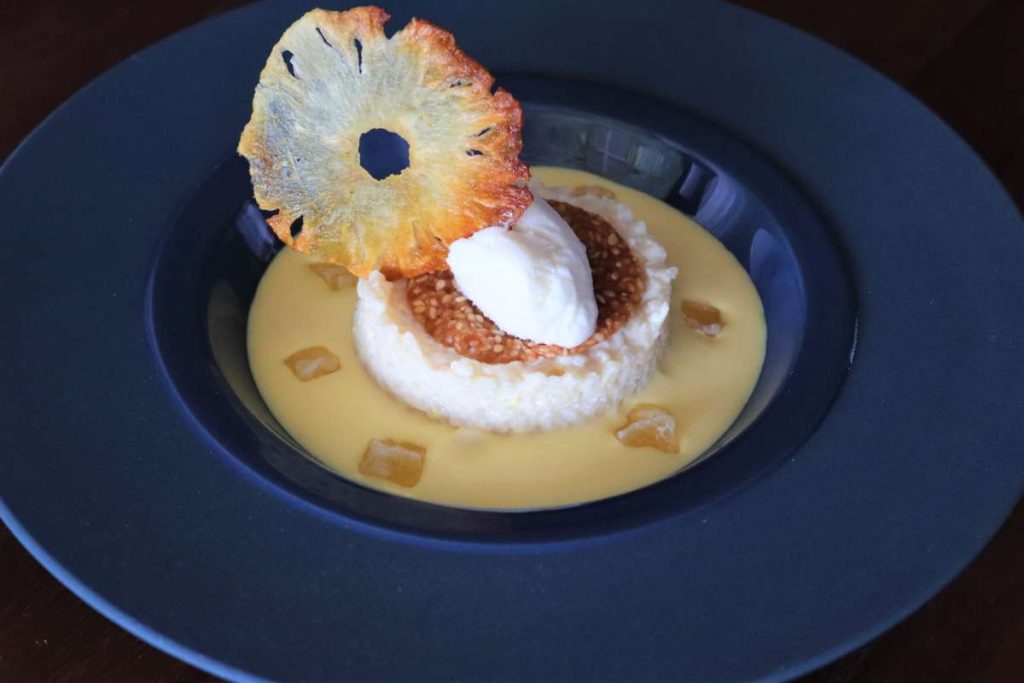 During Expo 2020, he was one of the 25 Chefs all around the world, who were the part of 50 Hand's dinner at Expo 2020 on 50th National Day of UAE. Later, on India's Republic day he also hosted a dinner at Jubliee Gastronomy showcasing best of Indian Cuisine.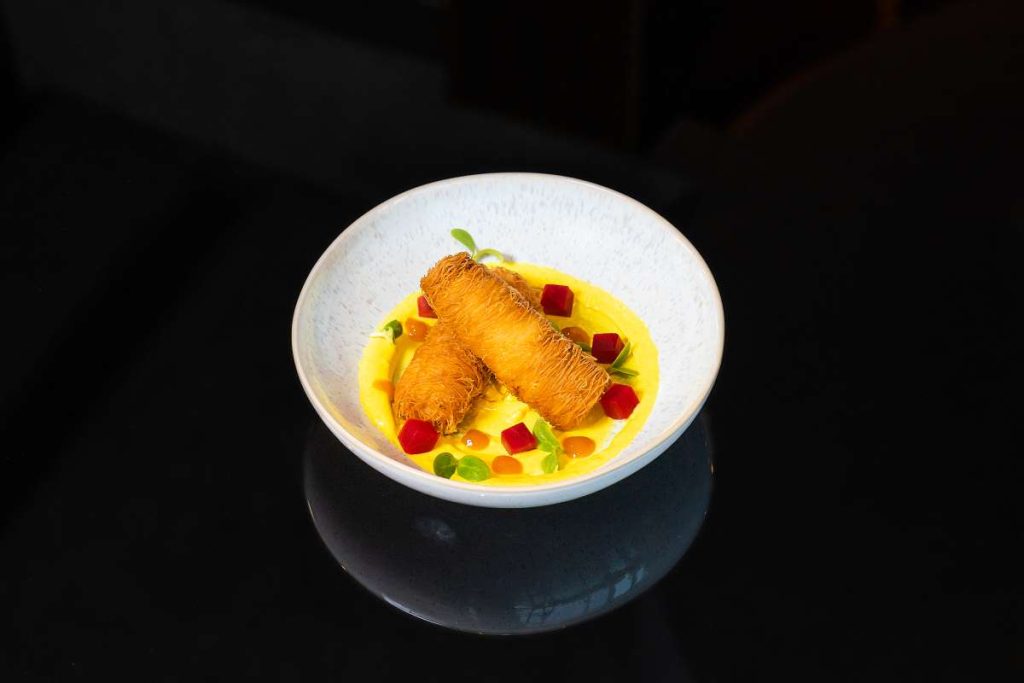 "At Kinara we endeavour to create a unique experience of dinning with indigenous ingredients, indian spices, new techniques, alongwith being connected to our roots and a true reflection of the cultural heritage of India. There would be immense elegance, simplicity and beauty served on the plates. The idea behind every dish on our menu is to represent soulful, satisfying food. We aim to bring Indian hospitality and culture to our guests, while offering familiar dishes in a thoughtful and modern interpretation. "Chef Ashish Kumar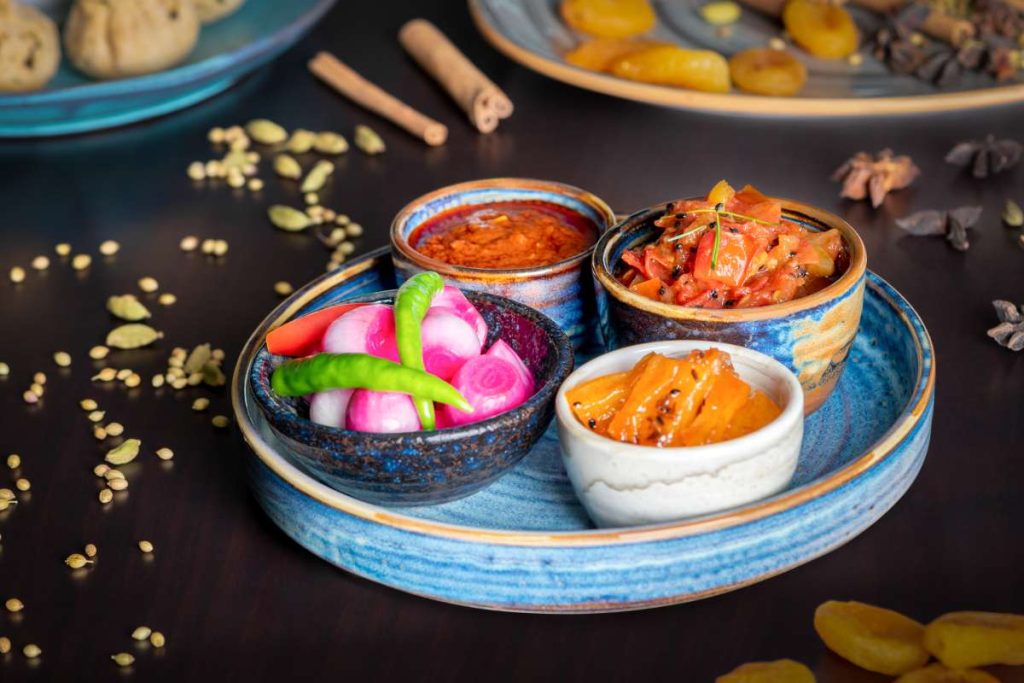 Vikas Khanna is an internationally acclaimed Indian American chef, film maker, and author. He is one of the first Indian chefs to be awarded a Michelin Star in the U.S. He has been featured amongst the 10 most influential chefs in the world by Deutsche Welle and Gazette Review. He is the host of MasterChef India, Twist of Taste and Mega Kitchens on National Geographic.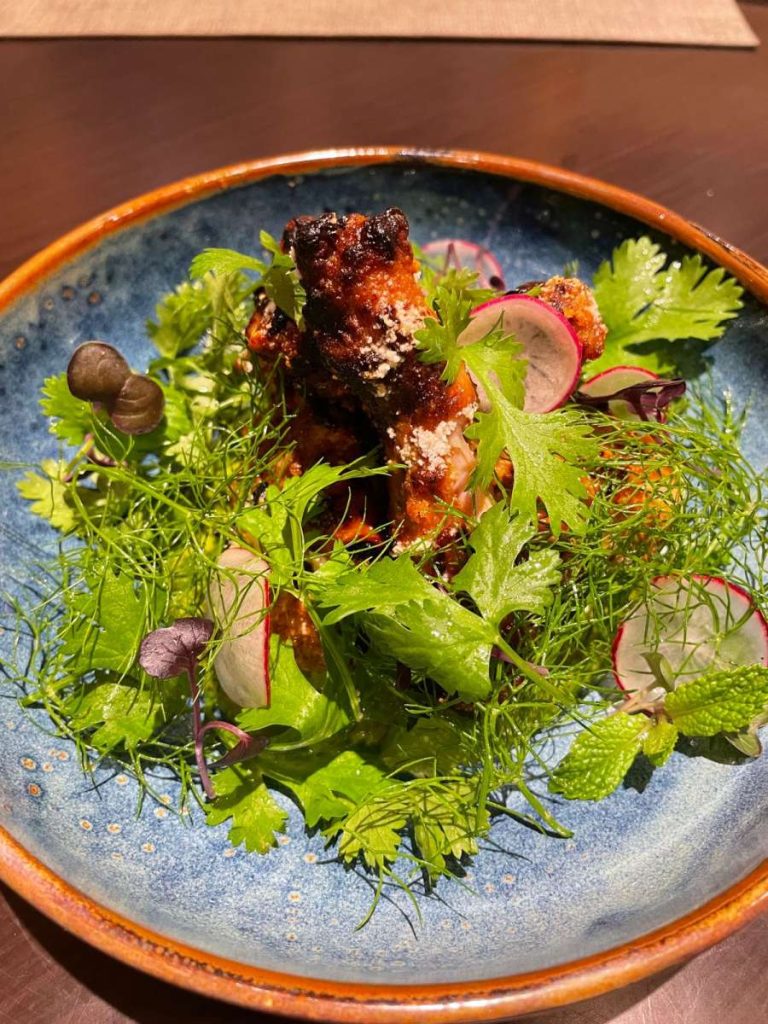 Author of 37 award winning books, including UTSAV (World's most expensive cookbook) and the creator of documentary series Holy Kitchens and Kitchens of Gratitude. His restaurant, Kinara by Vikas Khanna, in Dubai was rated as Favorite Indian restaurant by Conde Nast.