The government should also remove input duties of 2.75 per cent duty imposed in the previous budget on the many inputs of PCBA, inputs of connectors and inputs of camera modules…writes Nishant Arora
Hailed as a progressive and forward-looking one by the IT and technology honchos, the Union Budget 2023-24 did fall short on some expectations by the industry, especially around consumer electronics manufacturing and bridging the digital divide in the country.

According to the India Cellular & Electronics Association (ICEA), the latest steps will have no significant impact on the final product price but are generally in the right direction.

Finance Minister Nirmala Sitharaman mentioned that the mobile manufacturing sector crossed Rs 2,75,000 crore in 2021-22. The targeted number for 2022-23 is Rs 3,50,000 crore and Rs 4,40,000 crore in 2023-24.

She also proposed the removal of 2.75 per cent basic customs duty (BCD) on camera lens; removal of duty on inputs to parts of connectors — Palladium Tetra Amine Sulphate; reduction of BCD on parts of open cell of TV panel from 5.5 per cent to 2.75 per cent; continuation of custom exemption notifications which were facing a sunset on March 31, 2023 for another one year.

According to Pankaj Mohindroo, Chairman, ICEA, a high-performing sector's genuine requests have not been addressed.

"These could have provided a significant impact on competitiveness leading to better exports, arresting the grey market and boosting revenue," he said in a statement.

For example, capping of basic customs duty (BCD) on import of high-end mobile phones is required to arrest the burgeoning smuggled market which has crossed Rs 12,000 crore in 2023.

"This measure would have boosted government revenue, reduced smuggling, ensured fair trade and helped build legal businesses in India," said Mohindroo.

Also required is the removal of input duties on resin, mesh, sponge, film, gasket, logo, cover tape, adhesive tape from 8.25 per cent to 16.5 per cent to zero level.

This was essential to promote the manufacturing of a very critical vertical — mechanics.

The government should also remove input duties of 2.75 per cent duty imposed in the previous budget on the many inputs of PCBA, inputs of connectors and inputs of camera modules.

"Removal of duty on certain parts of the chargers is also required. While we have built a huge charger manufacturing industry, these changes would have helped us to become more competitive," Mohindroo added.

The Indian industry met the 2021-22 manufacturing target of Rs 2,75,000 crore but we may fall short of the manufacturing target of FY 2022-23 because of domestic demand shrinking in 2022-23.

In spite of a glorious performance in exports which will cross Rs 70,000 crore in 2022-23 (versus Rs 45,000 crore in 2021-22 plus 50 per cent increase), the 50 per cent increase in GST from 12 per cent to 18 per cent "has dealt a very cruel hand to this high-performing industry which kept the nation's economy moving during the pandemic," said the ICEA.

According to the Internet and Mobile Association of India (IAMAI), there have been two critical concerns for the digital industry.

"First, the growth rate of digital penetration has slowed down and secondly, there is a clearly identifiable digital divide in India with some sections getting marginalised as they are not onboarded digitally," said the IAMAI.

"While the budget announcement marks the correct intention and fiscal incentives, other ministries need to complement the Finance Minister's grand vision to help realise her vision," said the industry body.

`According to Sandip Patel, Managing Director, IBM India/South Asia, it is a progressive budget that underscores technology-driven growth.

"The investment in core infrastructure will require significant thrust on digital infrastructure including digitization and automation. The budget has outlined measures to provide impetus for technology-driven accelerated change and technology will also work as a key deflationary measure," said Patel.

"India is all set for leading the change and usher in green growth which is aptly visible in the green credits to green energy to green mobility to green farming, which has found its place in the budget this year," he added.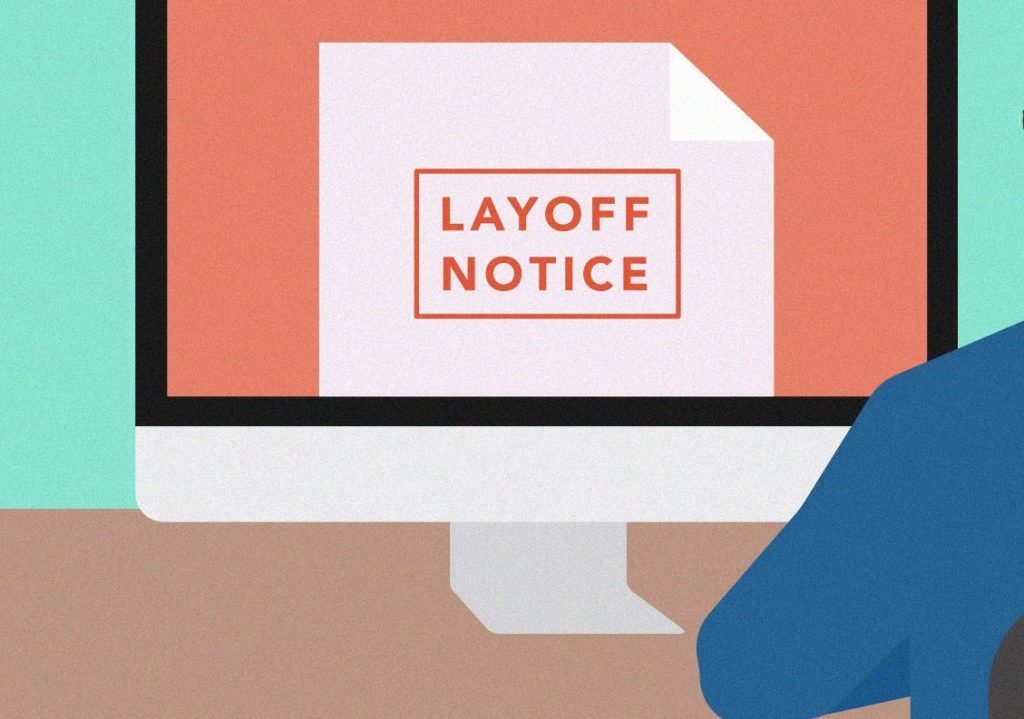 1 lakh tech employees lost jobs
In what could be touted as the worst month ever for tech workers, close to 1 lakh of them lost jobs in the month of January globally, dominated by companies like Amazon, Microsoft, Google, Salesforce and others.

It means that more than 3,300 tech employees lost jobs daily on an average by more than 288 companies worldwide.

Barring Apple, every other Big Tech firm has slashed jobs, led by Amazon with 18,000 job cuts, followed by Google with 12,000 and Microsoft 10,000 job cuts in January.

Salesforce (7,000), IBM (3,900) and SAP (3,000) were other tech companies that announced layoffs last month.

In 2022, over 1,000 companies laid off 154,336 workers, as per the data by layoffs tracking site Layoffs.fyi.

So in total, more than 2.5 lakh tech employees have lost jobs in 2022 and now.

As more and more Big Tech companies continue to sack employees, they listed various reasons behind the move — over-hiring, uncertain global macroeconomic conditions, strong tailwinds from the Covid-19 pandemic and more.

After laying off 11,000 employees, Meta Founder and CEO Mark Zuckerberg now wants 2023 to be the "year of efficiency".

Joining the mass layoff season, online marketplace OLX Group slashed 15 per cent of its workforce, or more than 1,500 employees, globally including in India as part of restructuring amid the global meltdown and recession fears.

Edtech major BYJU's has laid off further 15 per cent of its employees from its engineering teams.

According to sources, the company in a fresh round of layoffs asked more than 1,000 workers (or 15 per cent) to go, mostly from its engineering teams.