The film's Heart wrenching story is well projected and acted by lead artist Jyothi Rai who has brought in wonderful expressions and emotions…reports Rahul Laud
UK based Dr Saraswathi Hosdurga joins hands with National Award winning director Chethan Mundadi and her entrepreneur friend Kavitha Santosh from Bangalore to produce a sensitive yet entertaining film related to autism and woman empowerment.
UK hosted the premiere of Feature film "Varnapatala (The Prism)" at Scott Cinemas, Bristol. This film is an Indo-UK collaboration conceptualised and co-produced by UK based Dr Saraswathi Hosdurga, Consultant community paediatrician, and her school friend Mrs Kavitha Santhosh, a Bangalore based entrepreneur and directed by National Award winner Chethan Mundadi.
Talking to Asian Lite, Producers observed that "there is minimal support and awareness about autism in India compared to the UK." A heavy topic like autism and women empowerment can be made interesting if this is projected in the form of a story, they shared. Saraswathi, Kavitha, Karthik Saragur, Pallavi Rao and Chethan Mundadi worked on the story and plots making the film as one of the very special film projects of India -UK collaboration.
The UK premiere was attended by all Indian communities, other nationalities from various backgrounds; doctors, nurses, therapists, engineers , mental health specialties, home makers , councillors and many parents. People attended from different parts of England"s South West region including Bristol, Bath, Swindon and Cheltenham.
The film's Heart wrenching story is well projected and acted by lead artist Jyothi Rai who has brought in wonderful expressions and emotions. Each and every artist has done full justice to the roles. Suhasini Maniratnam does deliver a powerful message in her pivotal role and the Icing on the cake are the acts by child artistess Aanshika Shetty and Dhanika Hegde.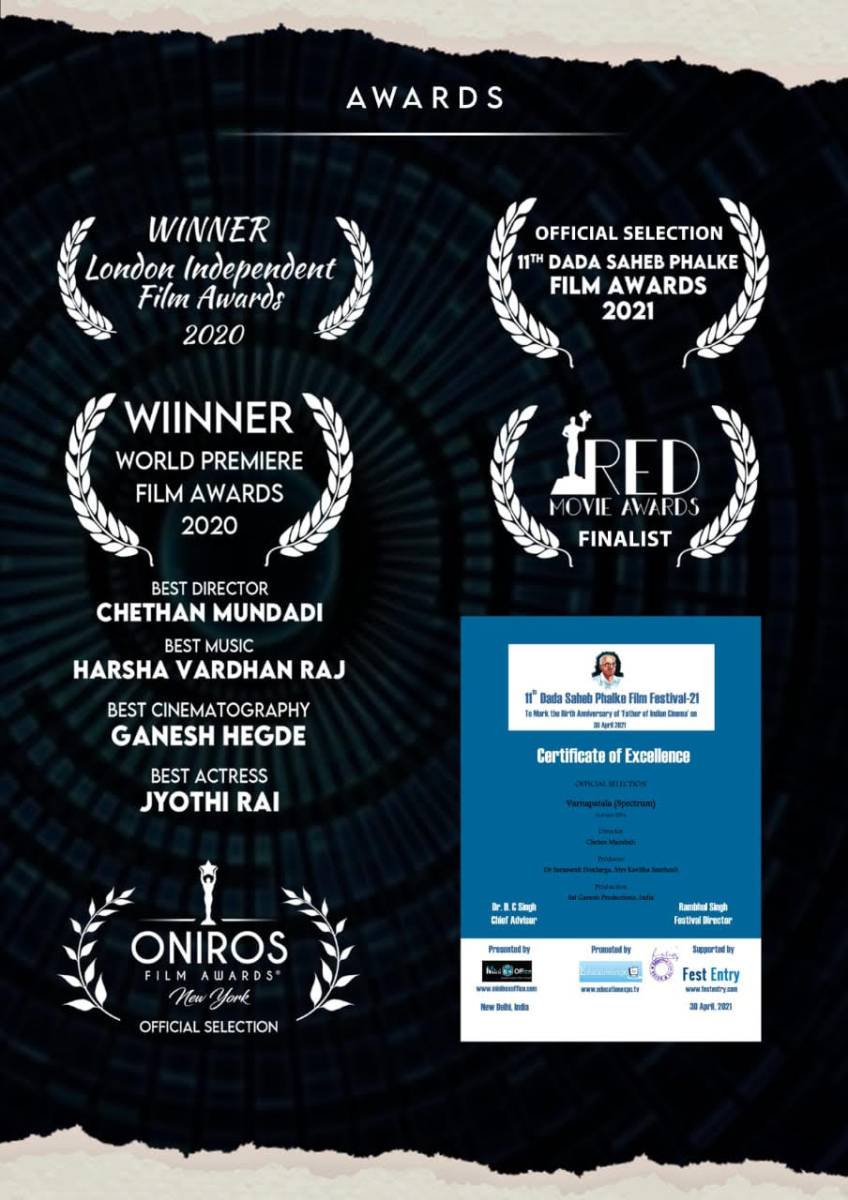 UK based Ganapathi Bhat from KUK talkies lead on Q and A sessions with Dr Saraswati Hosdurga. Chief Guest Prof Parag Singhal, Director of BAPIO Training Academy – British Association of Physicians of Indian Origin said, this movie has a lot to offer to the parents, society and education system specifically in India.  Mohan Mundasad, consultant ophthalmologist and Bristol based said,"Hats off to the team for such a well- made movie that lingers in the minds of the audience for many more years."  Saraswathi said the film has the right balance of entertainment and key message about the day today life of a child with autism. She summarised the film as, "When a child is supported by a prism made with supportive family, society and education system, the child can liberate beautiful colours like Varnapatala (Spectrum)." "With dedication and perseverance of parents and teachers will help to identify strengths and inherent potential in children, she added."
Saraswathi shared that the film Varnapatala has received similar feedback in Karnataka. Music director, Harsha Vardhan Raj and Cinematographer Ganesh Hegde have given treats to eyes and ears. Fascinating background music scores, songs, lyrics and photography bring out a right balance to the film.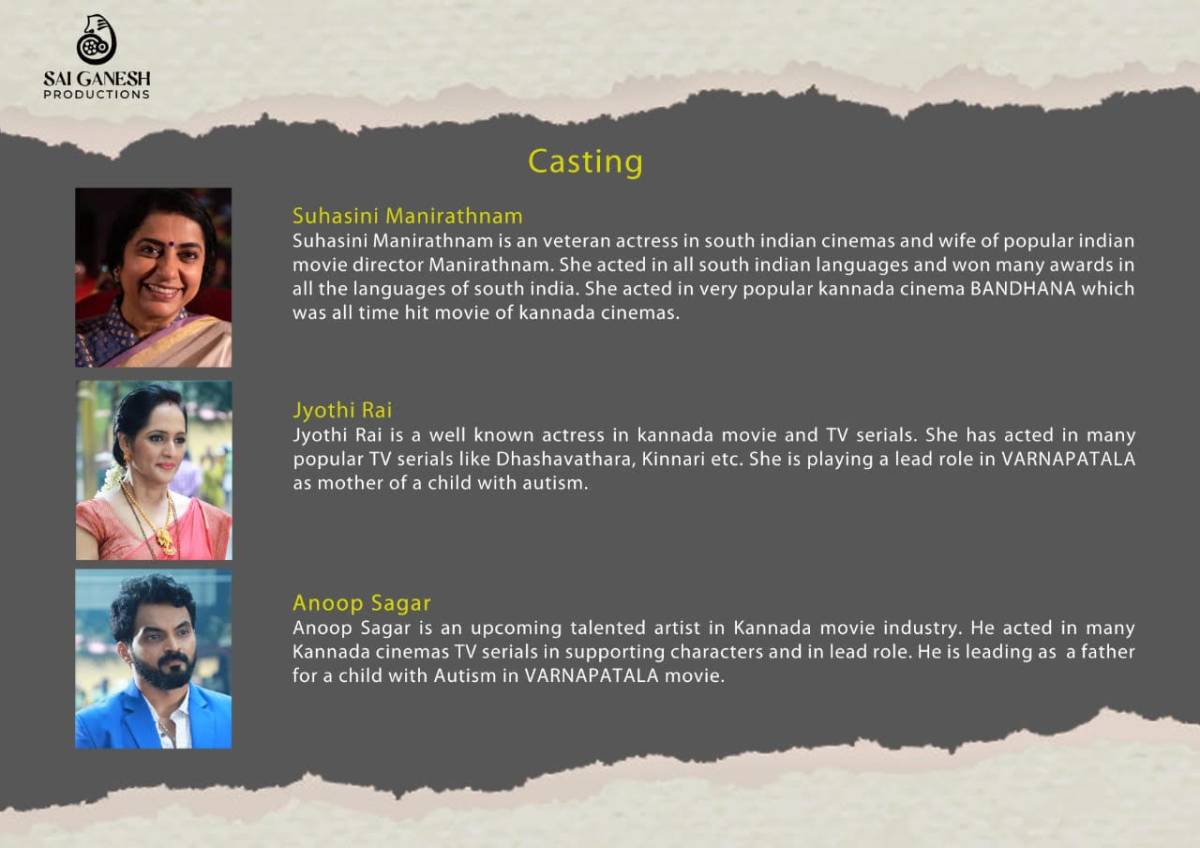 Saraswathi explained that, "The ultimate aim of the movie was to create awareness about neuro-diversity, the much-needed message to the society."
Producers are contemplating conducting theatrical shows at various locations in the UK and sell the film on OTT platform to reach out to a wider audience.