Countries rush to evacuate their stranded citizens as fierce fighting continues to rage in Khartoum with more than 400 people dead….reports Asian Lite News
Several countries have evacuated diplomats and citizens from Sudan's capital as fierce fighting continues to rage in Khartoum, with France being the latest one to evacuate around 100 people of multiple nationalities on the first French flight after a "complicated" rescue operation.
Italy and Spain have said that they are also organising evacuations, according to a BBC report.
Two Indian Air Force C-130J aircraft are currently positioned on standby in Jeddah while INS Sumedha has also reached Port Sudan to evacuate Indians from war-torn Sudan.
US authorities said they had airlifted fewer than 100 people with three Chinook helicopters on Sunday morning in a "fast and clean" operation.
Egypt has evacuated 436 Egyptian citizens from Sudan.
Iraq has announced that it succeeded in evacuating 14 Iraqi citizens from Khartoum to a safe place in the Port Sudan area. "We continue our efforts to evacuate the remaining individuals," the Iraqi Ministry of Foreign Affairs said on Sunday.
Earlier, Saudi Arabia's Foreign Ministry announced on Saturday that more than 150 people, including foreign diplomats and officials, have been rescued from Sudan and have arrived in Jeddah.
As many as 91 Saudi citizens and around 66 nationals from 12 other countries including India were evacuated from Sudan in the operation that was carried out by the Saudi Arabia's naval forces with the support of other branches of the army.
Citizens from Kuwait, Qatar, the UAE, Tunisia, Pakistan, Bulgaria, Bangladesh, the Philipines, Canada and Burkina Faso have also been evacuated.
Clashes between the Sudanese army and the paramilitary Rapid Support Forces (RSF) continue in the capital Khartoum and adjoining cities for the ninth day due to disagreement over the RSF's integration into the army.
According to Sudan's health ministry, the deadly clashes have left at least 424 people killed and about 3,730 wounded by Saturday.
"The U.N. and many others want the blood of the Sudanese," Yevgeny Prigozhin, the Wagner founder, said in a statement. Without a hint of irony, Mr. Prigozhin, who is waging a brutal military campaign on behalf of Russia in Ukraine, added: "I want peace."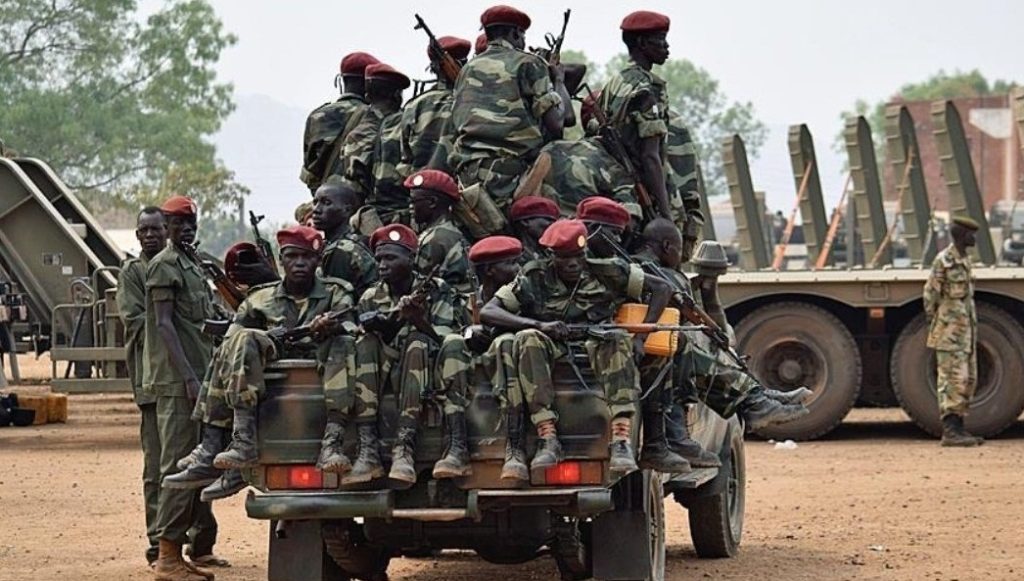 Deaths soar
The World Health Organisation (WHO) said that 413 people have died in the current Sudan conflict, while the UN children's agency said children are paying a high price, with at least nine reportedly killed in the fighting and more than 50 badly injured, Turkish News Agency Anadolu reported.
WHO spokesperson Margaret Harris said that according to figures from the government in Sudan, 413 people have died and 3,551 injured in the conflict. The fighting is part of ongoing clashes between the country's army and the paramilitary Rapid Support Forces (RSF).
She said there had been 11 verified attacks on health facilities, including 10 since April 15.
"According to the Ministry of Health in Sudan, the number of health facilities that have stopped working is 20. And also, according to Ministry of Health numbers, the number of health facilities at risk of stopping is 12," said Harris.
"So this means that all those people who need care, and this is not only the people who've been injured hearings, terrible fighting, but that the people who were needing treatment before and continuing treatment," are impacted, said the WHO spokesperson, Anadolu reported.
At the same press conference, UNICEF spokesperson James Elder said, "Clearly, as ever, the fighting takes a devastating toll on children.
"We now have reports of at least nine children killed and at least 50 injured. Those numbers will continue to rise as long as fighting continues," he added.
Elder said large numbers of people are trapped and do not have access to electricity, Anadolu reported.
Call for peace
Apart from evacuations, world leaders have called for peace in Sudan where violence is on surge due to an ongoing battle between the armed forces and the paramilitary forces.
Prime Minister Narendra Modi emphasized the importance of maintaining close communication with neighbouring countries in the region, as well as those with significant numbers of citizens in Sudan.
India's External Affairs Minister Jaishankar on April 20 met with UN Secretary-General Antonio Guterres in New York and discussed the developments in Sudan.
Pope Francis also called for dialogue between Sudan's opposing armed forces as the violence in the North African country only gets worse every day, according to Al Jazeera.
During his Sunday address at St Peter's Square in the Vatican, Pope called for dialogue between the Sudan Armed Forces (SAF) and the paramilitary Rapid Support Forces (RSF) in Sudan.
"Unfortunately, the situation remains grave in Sudan," the Pope said in St Peter's Square in the Vatican.
"That is why I am renewing my call for the violence to stop as quickly as possible and for dialogue to resume," he added.